When I say hip, you say hop. Hip! Hop! No? Can't pull that off? Didn't think so...
Either way, contrary to the sounds you primarily hear on this blog...I love hip-hop. Always have. I grew up with Jurassic 5, Black Star, A Tribe Called Quest, Gangstarr and Big L. Those were my party jams, my walking tunes, and a big part of my understanding of words and how they pair together. And then there's a new kind of beat in town. Despite not having released a full-length album this year, Skrillex deserves an unbelievable shout-out; his contribution to dubstep takeover, his participation in international electro-house festivals that fill cities, and his bizarro stage style are something 2011 became very familiarized with.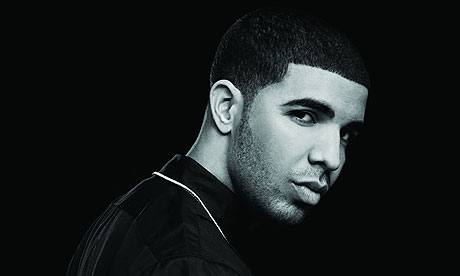 DRAKE - Take Care:
The ambient and subdued vibe of this honest recent release from the Toronto-born rap superstar is easily my favourite from him yet. Sensual beats, melancholy singing, R&B, and scattered keyboard effects underneath Drake's lazy cool rhymes secure him as one of the most unique young guns of the decade. The album follows a fairly typical theme of shouting out to past loves, as well as dealing with conflicts and confusion surrounding his rapid rise to rap fame, but all in a raw and sometimes forlorn state - the star who has it all, but struggles. It's easy to say, "Yeah, yeah - poor millionaire pop star," but one listen through of this autobiographically moody and vulnerable spin on arrogance - and you might think twice.
Highlight songs: "Take Care", "Shot For Me", "Marvin's Room", "Lord Knows"
SKRILLEX - More Monsters and Sprites:
Well, this is not everyones cup of tea - I'll say that up front. However, if you try for one second to convince anyone that the international dance, party and rave scene hasn't made an undeniable and vast resurgence - you're nuts. Skrillex, born Sonny Moore in 1988 (a good year...), took his years of musical experience as a member of post-hardcore and metal bands, his familiarity with a laptop and his undeniable on-stage energy and became who he is today: one of the top selling artists on the charts who has managed magazine covers, 1 billion cartons of cigarettes and the weirdest hairstyle in years. I'll just say, I've seen the kid live...and wow, that's a party. Dubstep -which is electronic dance music infused with massive bass beats, sampling and hyperactive percussion - came back to play this year because of artists like this, and whether or not it's here to stay, that's something we'll have to watch for.
Highlight songs: "First of the Year (Equinox)", "Scary Monsters and Nice Sprites (Kaskade remix)"