The real deals are very hard to come across in all genres of music; artists who will sustain, consistently make mindblowing music and raise the bar for all younger generations of artists looking to make their mark. Which is why, as we ease into the final days of the countdown, it's necessary to pay homage to two of the greatest generational artists we are lucky to still be very well-acquainted with despite their decade-plus runs at making hit albums. They both have near cult followings, their both acclaimed performers who tour avidly to this day, and they're both the definition of the real thing - going absolutely nowhere anytime soon. Two of my favourites, two of my main leading men, and two rock 'n rollers who have stood the test of time.
My Morning Jacket
MY MORNING JACKET - Circuital:
Debuting at #5 on the Billboard 200? Nearly enough said when describing the unbelievable genius of leading man Jim James and his brood of quirky rockers. Having been on the indie and psychedelic rock scene since 1998, these confident rock veterans literally changed my life during their live show. You could feel the weighty percussion and bass beating through your chest, Jim James' classic howl stretched for miles, and the instrumental explosions and camaraderie were all so shocking that I found it hard to believe the band could ever play two nights in a row. Which they, of course, do - and have for 15 years. How they create such profound rock is beyond me - and this ghostly, Americana-driven and booming album is just another batch of searing songs to add to their already influential repertoire. Listen to it - that's all I can suggest in order for you to truly feel the musical wrath of what I feel will be one of the most important bands of our time. Jim James will be one of
those
rock legends
.
Highlight songs: "Circuital", "Holdin' On To Black Metal", "Wonderful", "Victory
Dance"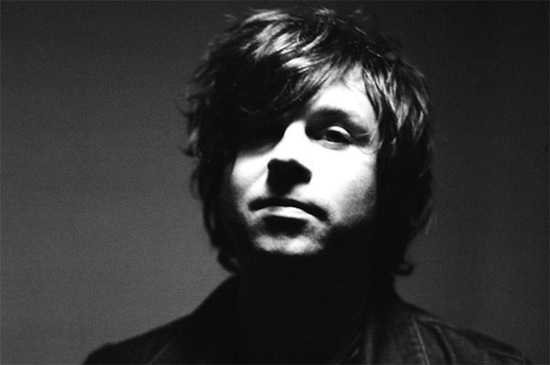 Ryan Adams
RYAN ADAMS - Ashes and Fire
: Where do I begin? If you ask me who my favourite artist is, after I ramble on about The Boss and his greatest musical achievements for awhile, I'll then go on to a similar argument for why Ryan Adams is the tying artist in that number one spot. And that's a loaded question to ask me. But I am very confident, after years of Bruce obsession and only a few less years of Ryan infatuation, that he is one of the greatest performers on earth. His diverse discography of both Southern-prepped upbeat country-rock and peaceful soft balladry is something not many artists can maintain after twenty years. In a time when country-rock music often means cowboy hats, Nashville, bright lights and a big head of blonde hair - Adams did something significant and different. His raw voice, englightened storytelling and infinitely beautiful country melodies are not easy things to deliver in an everlasting and superior manner since 1991. 1991! He hasn't yet tired of making the consistent quality of relaxed alt-country, timeless folk-rock or golden love anthems to which we all grew up with. He still writes of ideas that are new to me, has the crispest croons in the game and manages to pull collections of notes together from unknown places to make, what I consider to be, pure magic. And this album is no different. Classic, heartwarming, soothing, perfect.
Highlight songs: "Do I Wait", "Invisible Riverside", "Dirty Rain", "I Love You But I Don't Know What to Say"

My favourite song off the new album.