You know, I do a lot of things on this blog. I write about sounds, I write about the words...and we all know I certainly spend a lot of time writing about The Boss, Springsteen, my main man.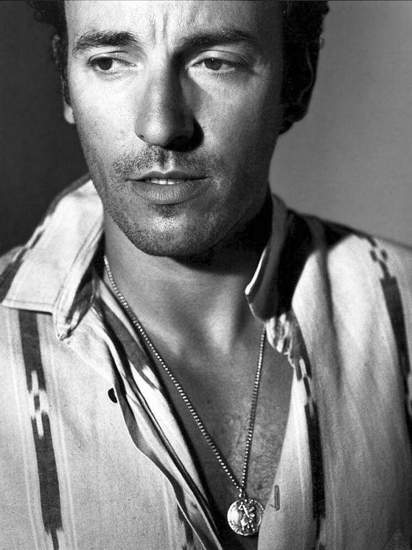 Since music in general is a very personal experience - one that can't be replicated for any two people or felt the same across the airwaves - it's inevitable that we feel some very strong connection to our preferred listening. And then again, sometimes we're interested in only the surface level appreciation of the whole thing. Although this isn't a problem - enjoying a sweet melody, analyzing a newsworthy guitar riff or bobbing obliviously under a strobe light - when the show, the beat and the hype disappears, it's amazing to witness - and write about - a truly a human element that exists underneath the stripped away glamour.
This morning, my heart was incredibly warmed by a video that captures a Paris performance by my all-time favourite artist. I woke up to this viral video of Bruce Springsteen coaxing his daughter, Jessica (just a beautiful name, no?), onto stage where he was finishing his performance of "
Dancing in the Dark
" with wife Patti Scialfa playing alongside. Jessica shyly steps on to stage - filling the shoes of Courtney Cox during her decades past flash of Springsteen music video fame - and shares a spin with Dad as the saxophone loop phases out the 1984 classic. She's embarrassed, he's goofy; just what anyone would expect when Dad finagles daughter into an unwanted jig. It's sweet, it's real, and it's exactly the behaviour I would hope to see out of the famously grounded musician that I write about - but who at the end of the day, I don't really know at all. I know the songs, all the lyrics and even a few of the dance steps - but I don't really know
him
, of course. So this, as a middle of the week video treat, was an absolutely delightful discovery.
What a guy.