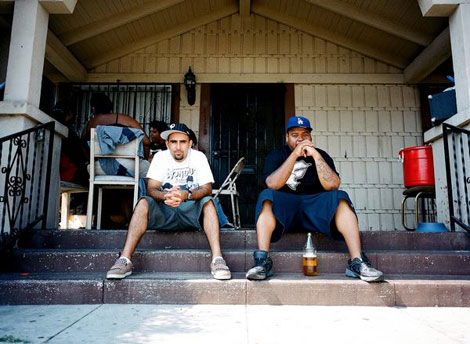 "
I got a solution, it's called showin' some love
."
I grew up loving
People Under The Stairs
, the Los Angeles hip-hop duo behind eight critically acclaimed albums who, to me, represented everything golden about underground rap. Record scratching, the smack of the kickdrum and jazzy samples were some of the coined ingredients within this pair's independent movement, and the combinations undoubtedly orchestrated my love for hip-hop from a young age. Songs like this, especially on the dog days of summer, always manage to pin a grin on my face.
Enjoy the heat with these sparkling beats and groovy rhymes.