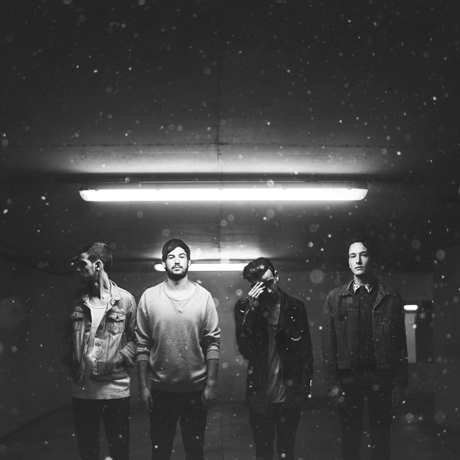 The 1975
Although difficult to Google and even harder to YouTube (if I ever had a band, I would make sure I was readily searchable), young Manchester rockers
The 1975
are worth the internet hunt to find.
The four-piece indie-rock crew and their likable debut EP
Facedown
only found a name and official EP release in the late fall of last year - originally calling themselves something else and dropping their first uppity single "
Sex
" without any real forewarning or apparent web presence. Now that they've found a name, a home online and some blogosphere notoriety, they're off to the races - chock full of catchy guitar hooks, lusty lyrics and that same accent-laden yodel that Scottish rockers Glasvegas melted hearts with before semi-fizzling on their second album.
It's a simple recipe they follow, but a great one - especially on the charming single "
You
." The achy vocals hollering about young love ("
You're a liar/ At least all of your friends are/ So am I/ Typically a child in my heart")
are bare and seemingly filterless, appropriately speaking on behalf of their frank generation
and coming across as nothing less than refreshing. On "You," layers of harmonic delivery from four hip post-teen band mates and echoing, stadium-ready Jesus and Mary Chain-like guitar lines that ricochet off the corners of your brain for hours are ingredients that, in concept, seem easy to master - yet time and again, it's been proved only a select few can pull them off. These mystery boys already have it down pat.