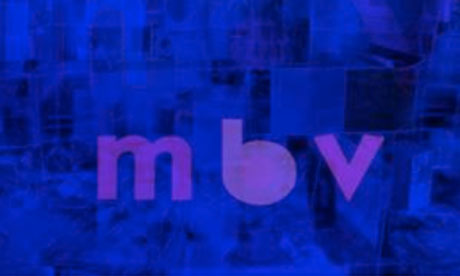 In light of
My Bloody Valentine's
22 year-long hiatus before releasing
mbv
, their long-awaited new album which nearly broke the internet after going live last Saturday night - I thought it was appropriate to spend this particular Thursday throwing back to the band's seminal last album,
Loveless

.
Released in 1991,
Loveless
has been rightfully credited by some of the world's greatest musicians as forever changing the alternative rock landscape. Artists ranging from Billy Corgan to Trent Reznor have been quoted to remember the feeling of shock and awe they felt upon first hearing the album's heaps of fuzzy grunge guitars and woozy, nearly inaudible vocals which buried the album's inconspicuously striking melodies. Personally, I was just a kid when
Loveless
was released - so, I didn't come into loving it until years later. But, even then, after hearing much of the musical evolution that dominoed from
Loveless
and its obvious influence on some of the greatest 90s mainstream rock sounds - I was able to fully appreciate the album's genius.
Luckily for the My Bloody Valentine diehards,
mbv
is a welcome addition to the band's sporadic discography with the same distorted and droning, yet emotionally chock full, sounds that rocked the underground scene in the early 90s. Of course, MBV have included sounds and words to convey their 22 years spent pondering its creation - but they've remained comfortably true to the swirling shoegaze magic that
Loveless
left us wanting more of.
PS. Robert Pollard, of Guided By Voices, once said: "
Sometimes when I want to write lyrics, I'll listen to Loveless. Because of the way the vocals are buried, you can almost listen to the songs as if they're instrumental pieces
." I love that; isn't it so true?
Here are three of my favourite songs from
Loveless.