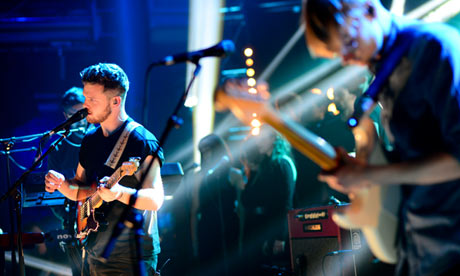 If you recall, I added
alt-J very high into the mix of my "best songs of 2012"
mix, because ... they're incredible. Their critically-acclaimed experimental rock music exploded on to the scene late last year, after their mind-blowing debut album won the coveted debut Mercury Prize - raising much-needed awareness about their unusual, genre-blending approach to atmospheric indie rock. The odd sounds they use, which dabble in everything from bass-heavy rock to folk and electronic, are merely an undertone to Joe Newman's quirky moan - which took the cake as easily the most unique vocal debut in recent years.
With the past two days of gloominess, after being treated to full-on summer for week or so, I've been heavily throwing back to alt-J's eclectic, abstract numbers to provide the soundtrack. In the six months I've loved
An Awesome Wave
, the unprecedented sounds haven't tired in my rotation yet; always putting me in a better mood, always reminding me of the power of music.
Enjoy the beginning of your week.