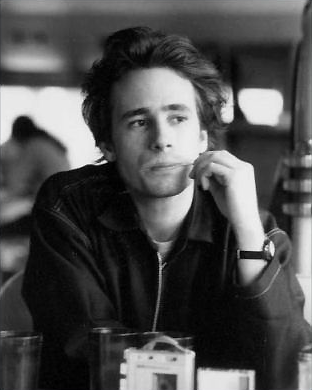 This week, I was thinking about
Jeff Buckley
- the genius late musician who died tragically 16 years ago at the age of 30 and peak of his groundbreaking career. Anyone who listened to Buckley during his unforeseen rise to fame knew he was going to change just about everything. He already was on his way to doing so when he drowned in the wake of a tugboat, while swimming in the Mississippi River on May 29, 1997.
Jeff Buckley's performing debut was singing at the funeral of his musician father, Tim Buckley, who he had only met once at the age of eight. The young Buckley astounded the funeral audience with his pure, limitless vocals - and so was the beginning of his career and the inception of first and only album,
Grace
- which featured acclaimed "Hallelujah" and "Lilac Wine" covers, as well as what-would-be classics "Lover, You Should've Come Over" and "Last Goodbye."
Here's my favourite acoustic performance, studio single and poem to remember Buckley by.