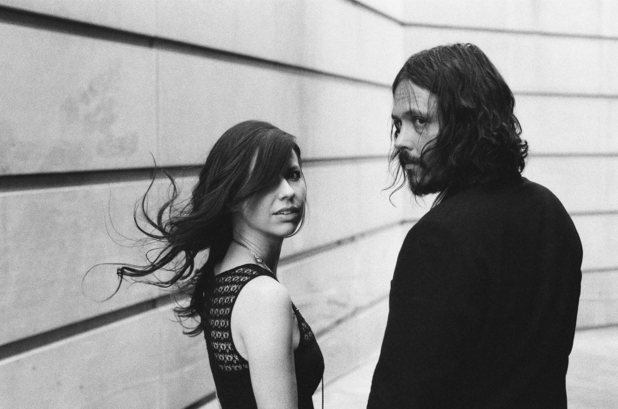 I suppose
The
Civil Wars'
"indefinite hiatus" is over? While I don't think the brand new single is nearly as captivating as any of their debut ditties, the latest is at least another chance for their lovable, twang-laden harmonies to ring loud - especially after thinking the pair had forever called it quits. With a darker message and smoky electric guitar, the two are no doubt trying on a new hat for size with "
The One That Got Away
." I don't mind the new flavour, but I certainly hope they aren't done with the sugary songbird melodies they established in 2011. Those seemingly effortless ballads were a simplistic sort of something else, but, perhaps the difference in ambition and creative clashing have now set John Paul White and Joy Williams on a moodier path. To be determined - the self-titled album is expected in early August.
What do you think?