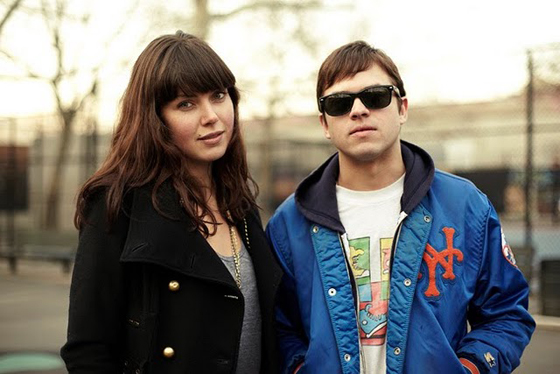 Just in time for first semester, hallway rivalry and football games, electro-pop rebels
Sleigh Bells
have released the details of their forthcoming album
Bitter Rivals
and its title track - a typically Sleigh Bells stomp of a fight song that's fit to rule school and its angsty cliques.
Like all of the Brooklyn duo's previous singles, "Bitter Rivals" sticks to the same recipe that catapulted them to the spotlight in 2009 – swapping back and forth between rattling noise-pop, melodic instrumental breakdowns and the many voices of frontwoman Alexis Krauss. Whether berating us with her girly shouts or seductively cooing seconds later, Krauss remains a fearless ringleader in these formulaic and rhythmic rebel anthems – despite the fact that, without any real musical revolution or curve ball, the whole Sleigh Bells game is on its way to sounding a little tired. Look out for
Bitter Rivals
from Mom + Pop on October 8.