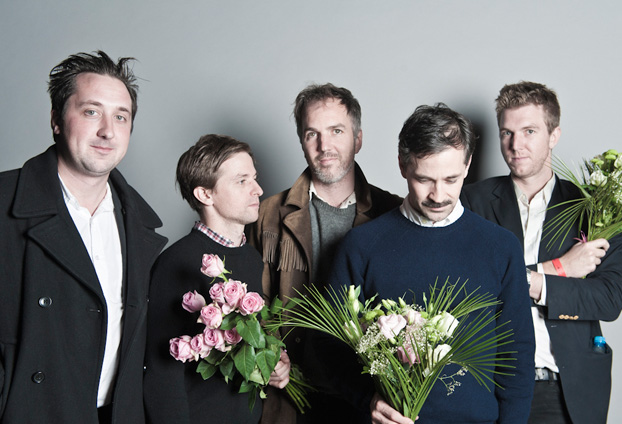 "I don't think any of us wanted to write another Walkmen record. Maybe that will change down the line, maybe it won't, maybe we'll play shows. I think it's weird to make a hubbub about something if there's nothing to really make a hubbub about. At the same time, I don't think we've been a gang properly for a long time, so there's not much to break up, I guess…
It's been almost 14 years now. I think that's enough, you know?"
While that's one of the most lackluster goodbyes I've ever received, I still have nothing but big, beautiful love in my heart for my very favourite band, who yesterday announced an "extreme hiatus." For over a decade, I have loved
The Walkmen
through every album, every song and every single one of the eight times I've seen them live.
The New York City indie-rock outfit have, essentially, guided me through my exploration of contemporary rock for as long as I can remember; releasing eclectic compilations bursting with grungy garage, waltzing keys and soulful balladry that all sample the endless rainbow of real rock 'n roll sounds. All led by lead singer Hamilton Leithauser's skilled croon, their seven stacked LPs were a classic model of a band's progression and maturation - beginning with messy post-punk bites and ending on the cohesive, reflective rock notes heard on
Heaven.
From the 2012 release (their best yet), the title track and "We Can't Be Beat" exuded an endearing contentedness - which maybe should have foreshadowed their rather nonchalant conclusion yesterday - materializing after 14 years of touring, marriage and children. In the end, I guess they've just been had.
That being said, I'm hanging my hat on the hope of a reunion (as we've called the bluff of many so-called breakups before), and can look forward to the solo albums three of the bandmates (including Leithauser) plan to release in the coming year.
For now, farewell to the band I loved the most.