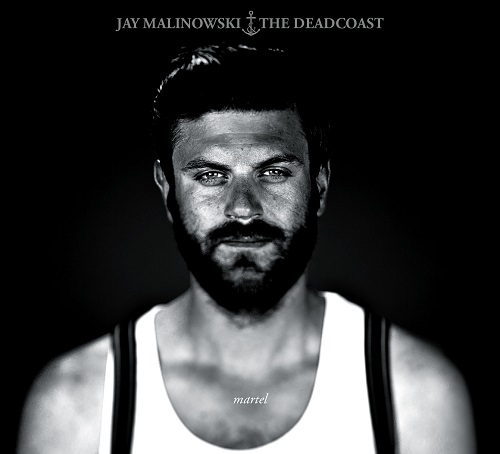 I've been a longtime fan of all things
Jay Malinowski
. I spent my young adult years swaying to the sweet reggae-rock of Bedouin Soundclash, kept an eye on his collaboration with then-girlfriend Coeur de Pirate and pored over the summer EP he released with new bandmates The Deadcoast. Today, after three years of work, he and his string and vocal trio drop their much-anticipated concept album
Martel
- a release I believe might just change everything for the already seasoned Canadian artist.
The fascinating double album explores, through Malinowski's own imagination and diverse arrangements, stories of a distant ancestor named Charles Martel. Accompanied by an illustrated novel,
Martel
soulfully unravels the long lost relative's voyages, from France to Cape Breton, where his body now lies alongside Malinowski's grandfather.
"Before my grandfather passed, he had mapped our family lineage in detail, in old books. That's where I found Charles' story, and these patterns of displacement that resonated in me deeply. The Martels after Charles became sailors, privateers and pirates for the most part. It was a dislocation I felt deeply having been continuously travelling for all my life," Malinowski told CBC.
I've been listening to this album steadily for the past week, and it's one of the most unique - and impressive - changes in direction that I've heard a Canadian artist accomplish in some time. Unlike most of the mainstream ska sounds that made his raspy pipes famous, Malinowski's latest exploration is challenging from start to finish. The album has every bit of dark yesteryear tone the group must have set out for - often sounding like it should be set to a crackling sepia picture that depicts the nearly 300 year-old stories it tells.
Martel
's waltzy rhythms, beautiful strings and Malinowski's throaty desperation not only walk us through visionary tales of his family's past, but in their intricacy, simultaneously paint a clearly bright picture of the artist's future. Although Malinowski's admittedly spent recent years drifting and searching - and with the album's inevitable success this is probably unlikely - I hope that with
Martel
, he can stand still to really enjoy this moment.
For more information, visit
www.whoismartel.com

.